Charter Bus for Martin Luther King Jr. National Historical Park Atlanta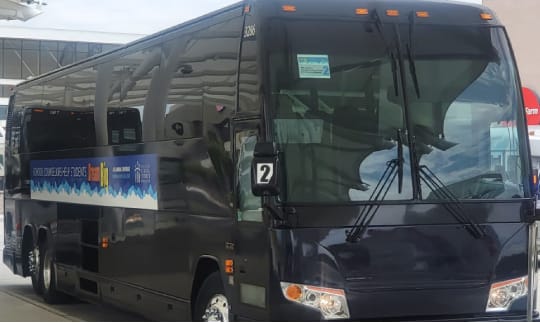 Your Premier Charter Bus for Martin Luther King Jr. National Historical Park Atlanta
Welcome to Atlanta Premier Charter Bus! We're excited to offer you a comfortable and convenient transportation solution for your visit to the Martin Luther King Jr. National Historical Park Atlanta. Our top-notch charter buses are equipped to provide you and your group with an exceptional travel experience.
Why Choose Our Charter Bus Service for Martin Luther King Jr. National Park Atlanta
remium Fleet:
Our fleet of charter buses is well-maintained, modern, and equipped with all the amenities to make your journey to the Martin Luther King Jr. National Historical Park Atlanta enjoyable and convenient. Relax in comfortable seating, stay connected with onboard Wi-Fi, and refresh yourself with air conditioning throughout the trip.
Safety First:
Your safety is our utmost priority. All our buses are operated by experienced and licensed drivers who follow strict safety protocols. Additionally, our buses undergo regular inspections to ensure compliance with safety standards.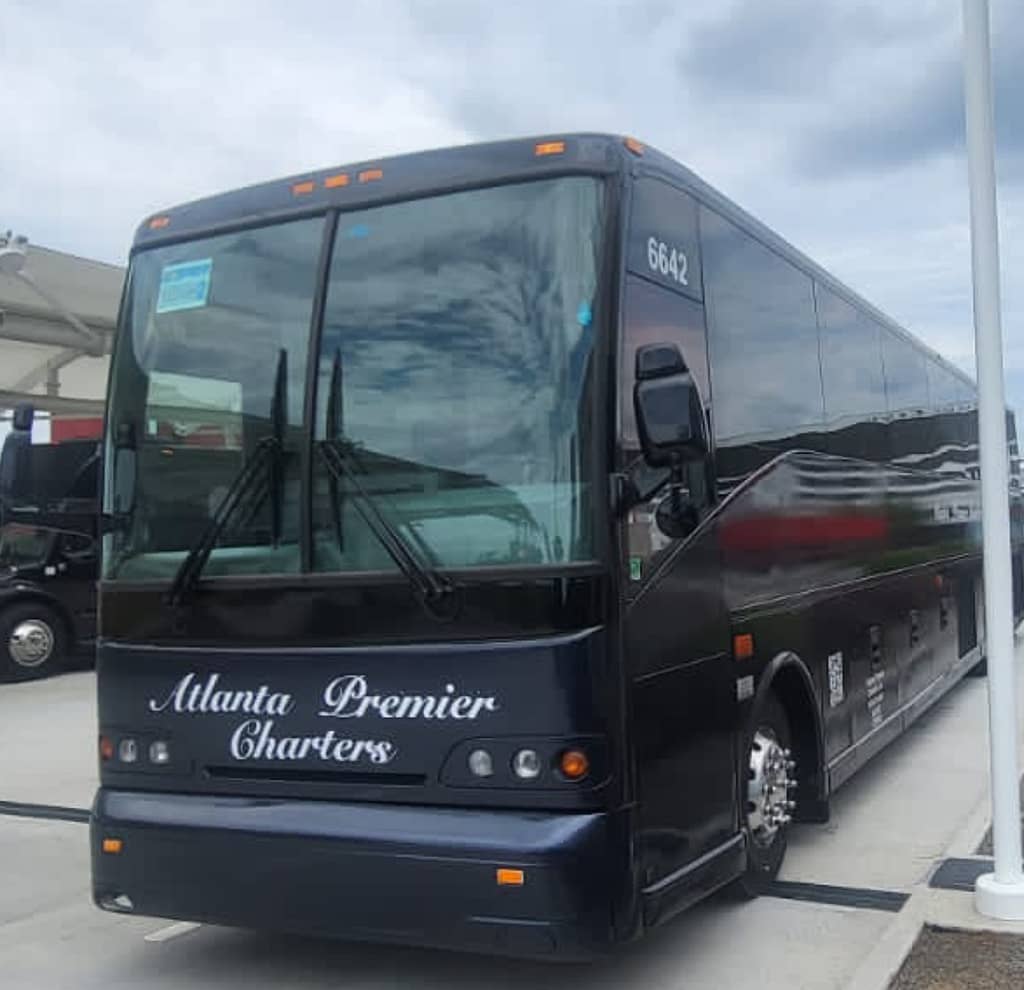 Customized Itineraries:
We understand that each group has unique needs. That's why we offer flexible and customizable itineraries to fit your schedule and preferences. Whether it's a school field trip, corporate outing, or family reunion, we've got you covered.
Convenience:
Say goodbye to parking hassles and navigating unfamiliar roads. We provide door-to-door service, ensuring a stress-free and convenient travel experience for you and your group.
Comfort:
Our charter buses are designed with your comfort in mind. Enjoy spacious seating, climate control, and modern amenities to make your journey as enjoyable as possible.
Flexibility:
Whether you're planning a school field trip, a corporate outing, a family reunion, or any other group adventure, we offer customizable itineraries to suit your specific needs and preferences.
Environmental Responsibility:
As part of our commitment to the environment, we employ fuel-efficient buses and eco-friendly practices to reduce our carbon footprint. Choose Atlanta Premier Charter Bus for a sustainable transportation option.
What We Offer for Charter Bus for Martin Luther King Jr. National Park Atlanta
Professional Drivers:
Our drivers are courteous, experienced, and knowledgeable about the area, ensuring a smooth and enjoyable ride.
Modern Amenities:
Sit back and relax with onboard facilities such as reclining seats, restrooms, entertainment systems, and more.
Group Accommodations:
No group is too big or small. We have a range of bus sizes to accommodate different group sizes, from intimate gatherings to large parties.
Affordable Rates:
We offer competitive pricing options to fit within your budget, while still providing top-notch service.
Join us for a hassle-free, comfortable, and exciting excursion to the Martin Luther King Jr. National Historical Park Atlanta. We look forward to serving you and making your visit truly special! 
Ready to book your charter bus for a memorable Martin Luther King Jr. National Historical Park Atlanta visit? Contact us today to discuss your requirements, get a personalized quote, and reserve your spot. Our friendly and knowledgeable team is available to assist you with any inquiries you may have.
Charter Bus for Martin Luther King Jr. National Park Atlanta
mmerse yourself in the rich history and legacy of the civil rights movement by visiting the Martin Luther King Jr. National Historical Park Atlanta. This park, located in Atlanta, Georgia, pays tribute to the life and work of Dr. Martin Luther King Jr., one of the most influential leaders in American history. Here's what you can expect to experience during your visit:
Visitor Center:
Start your journey at the Visitor Center, where you can gather information about the park's attractions, Dr. King's life, and the civil rights movement. The center features exhibits, interactive displays, and multimedia presentations that provide insights into the struggles and achievements of the movement.
Ebenezer Baptist Church:
Explore the historic Ebenezer Baptist Church, where Dr. King and his father served as pastors. This church was at the heart of the civil rights movement and is where Dr. King delivered many of his powerful sermons advocating for equality and justice.
Dr. King's Birth Home:
Take a guided tour of Dr. King's childhood home, where he spent the early years of his life. This well-preserved house offers a glimpse into his upbringing and the environment that shaped his values and ideals.
Freedom Hall Complex:
The complex houses the International Civil Rights Walk of Fame, which honors individuals who have made significant contributions to the advancement of civil rights worldwide. It's a powerful reminder of the global impact of the movement.
Reflecting Pool and "I Have a Dream" World Peace Rose Garden:
Spend some peaceful moments by the reflecting pool and the World Peace Rose Garden, where roses from around the world symbolize the universal desire for peace and unity.
Historic Fire Station No. 6:
This fire station served the Sweet Auburn community, including the King family. It has been restored to its original 1894 appearance and provides insights into the history of the area.
Walking Trails:
Enjoy the serene atmosphere as you explore the walking trails that wind through the park. These trails offer a chance for reflection and provide opportunities to learn more about the civil rights movement through informational panels.
Special Events and Programs:
Depending on the time of your visit, you might have the chance to participate in special events, lectures, or programs that further deepen your understanding of Dr. King's legacy and the civil rights movement.
Remember that the Martin Luther King Jr. National Historical Park Atlanta serves as a place of education, reflection, and inspiration. It's a tribute to the struggles and triumphs of the past and a reminder of the ongoing work towards justice and equality. As you explore the park, you'll gain a profound appreciation for Dr. King's enduring impact on society and his vision for a better world.