Charter Bus for World of Coca-Cola Atlanta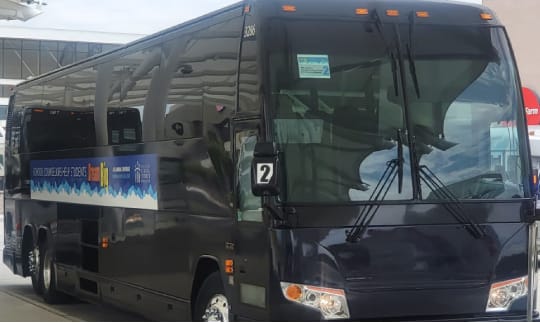 Your Premier Charter Bus for World of Coca-Cola Atlanta
Welcome to our premier charter bus service for an unforgettable journey to the iconic World of Coca-Cola Atlanta! We are thrilled to offer you a seamless and comfortable transportation experience, allowing you to focus on immersing yourself in the wonders of this world-renowned attraction.
Experience The Magic Of Coca-Cola At The World Of Coca-Cola Atlanta! through our charter bus tour
Welcome to the ultimate destination for Coca-Cola enthusiasts and curious minds alike – the World of Coca-Cola Atlanta. Embark on a journey through the fascinating history, culture, and innovation behind one of the world's most iconic brands. Get ready for a memorable adventure filled with fun, nostalgia, and refreshment.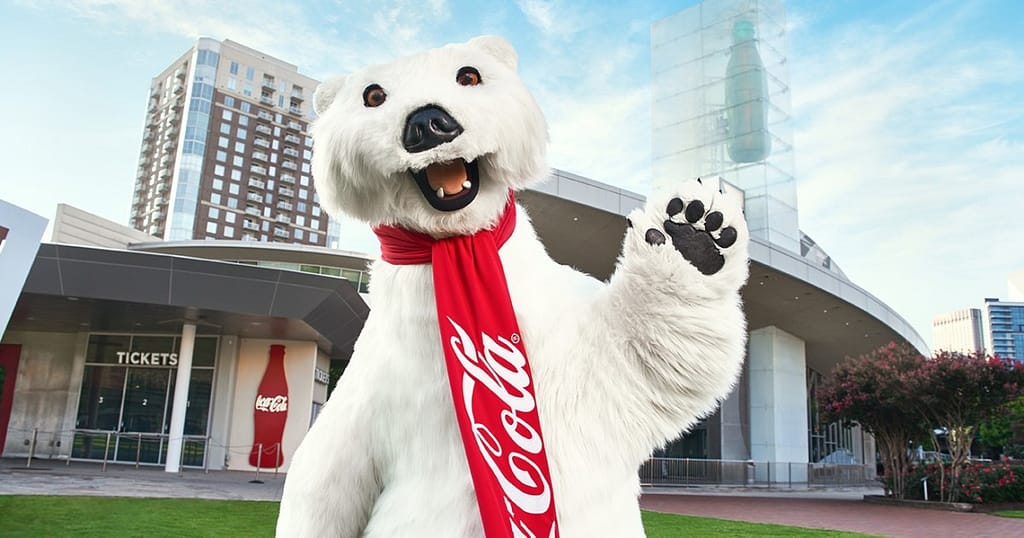 Why Choose Our Charter Bus Service for World of Coca-Cola Atlanta
Premium Fleet:
Our fleet of charter buses is well-maintained, modern, and equipped with all the amenities to make your journey to the World of Coca-Cola Atlanta enjoyable and convenient. Relax in comfortable seating, stay connected with onboard Wi-Fi, and refresh yourself with air conditioning throughout the trip.
Safety First:
Your safety is our utmost priority. All our buses are operated by experienced and licensed drivers who follow strict safety protocols. Additionally, our buses undergo regular inspections to ensure compliance with safety standards.
Customized Itineraries:
We understand that each group has unique needs. That's why we offer flexible and customizable itineraries to fit your schedule and preferences. Whether it's a school field trip, corporate outing, or family reunion, we've got you covered.
Convenience:
Say goodbye to parking hassles and navigating unfamiliar roads. We provide door-to-door service, ensuring a stress-free and convenient travel experience for you and your group.
Comfort:
Our charter buses are designed with your comfort in mind. Enjoy spacious seating, climate control, and modern amenities to make your journey as enjoyable as possible.
Flexibility:
Whether you're planning a school field trip, a corporate outing, a family reunion, or any other group adventure, we offer customizable itineraries to suit your specific needs and preferences.
Environmental Responsibility:
As part of our commitment to the environment, we employ fuel-efficient buses and eco-friendly practices to reduce our carbon footprint. Choose Atlanta Premier Charter Bus for a sustainable transportation option.
What We Offer for Charter Bus for World of Coca-Cola
Professional Drivers:
Our drivers are courteous, experienced, and knowledgeable about the area, ensuring a smooth and enjoyable ride.
Modern Amenities:
Sit back and relax with onboard facilities such as reclining seats, restrooms, entertainment systems, and more.
Group Accommodations:
No group is too big or small. We have a range of bus sizes to accommodate different group sizes, from intimate gatherings to large parties.
Affordable Rates:
We offer competitive pricing options to fit within your budget, while still providing top-notch service.
Join us for a hassle-free, comfortable, and exciting excursion to the World of Coca-Cola. We look forward to serving you and making your visit truly special! 
Ready to book your charter bus for a memorable World of Coca-Cola tour? Contact us today to discuss your requirements, get a personalized quote, and reserve your spot. Our friendly and knowledgeable team is available to assist you with any inquiries you may have.
Explore the History: Immerse yourself in the captivating story of Coca-Cola, from its humble beginnings to its global prominence. Discover the brand's evolution through engaging exhibits and interactive displays.
Taste the World:
Experience the thrilling Taste It! exhibit,
where you can sample an array of Coca-Cola beverages from around the globe.
Expand your palate and savor the diverse flavors of Coca-Cola products from
various countries.
Meet the Coca-Cola Polar Bear:
Get up close and personal
with the beloved Coca-Cola Polar Bear. Capture unforgettable moments with this
iconic mascot and create lasting memories.
The Vault of the Secret Formula:
Uncover the mystery behind
the secret formula of Coca-Cola. Venture into The Vault, an exclusive
experience where the closely guarded recipe is revealed for the first time.
Interactive Fun:
Engage with interactive exhibits that allow
you to create personalized Coca-Cola art, virtually explore the bottling
process, and even star in your own Coca-Cola commercial.
Memorabilia Galore:
Admire a stunning collection of
Coca-Cola memorabilia, featuring vintage advertisements, historic artifacts,
and rare collector's items that showcase the brand's impact on pop culture.
Accessibility:
The World of Coca-Cola is committed to
providing an inclusive experience for all guests. Accessible facilities and
services are available.
Join Us for a Taste of Happiness:
Whether you're a die-hard Coca-Cola fan or
simply curious about the magic behind the iconic brand, the World of Coca-Cola
promises an unforgettable journey. Discover the art, science, and culture of
Coca-Cola and create lasting memories with friends and family. Come and
experience the joy of Coca-Cola like never before!